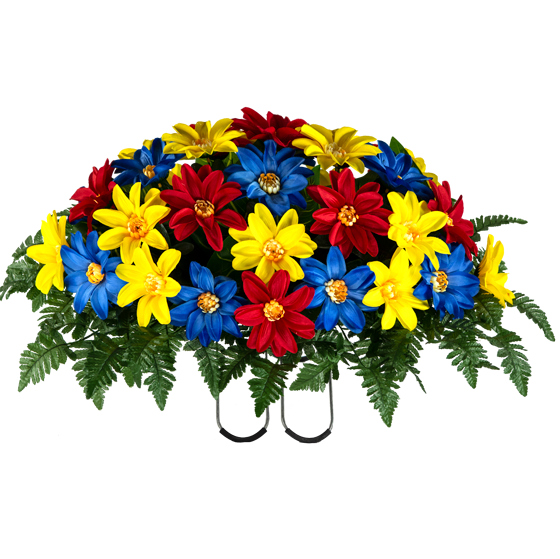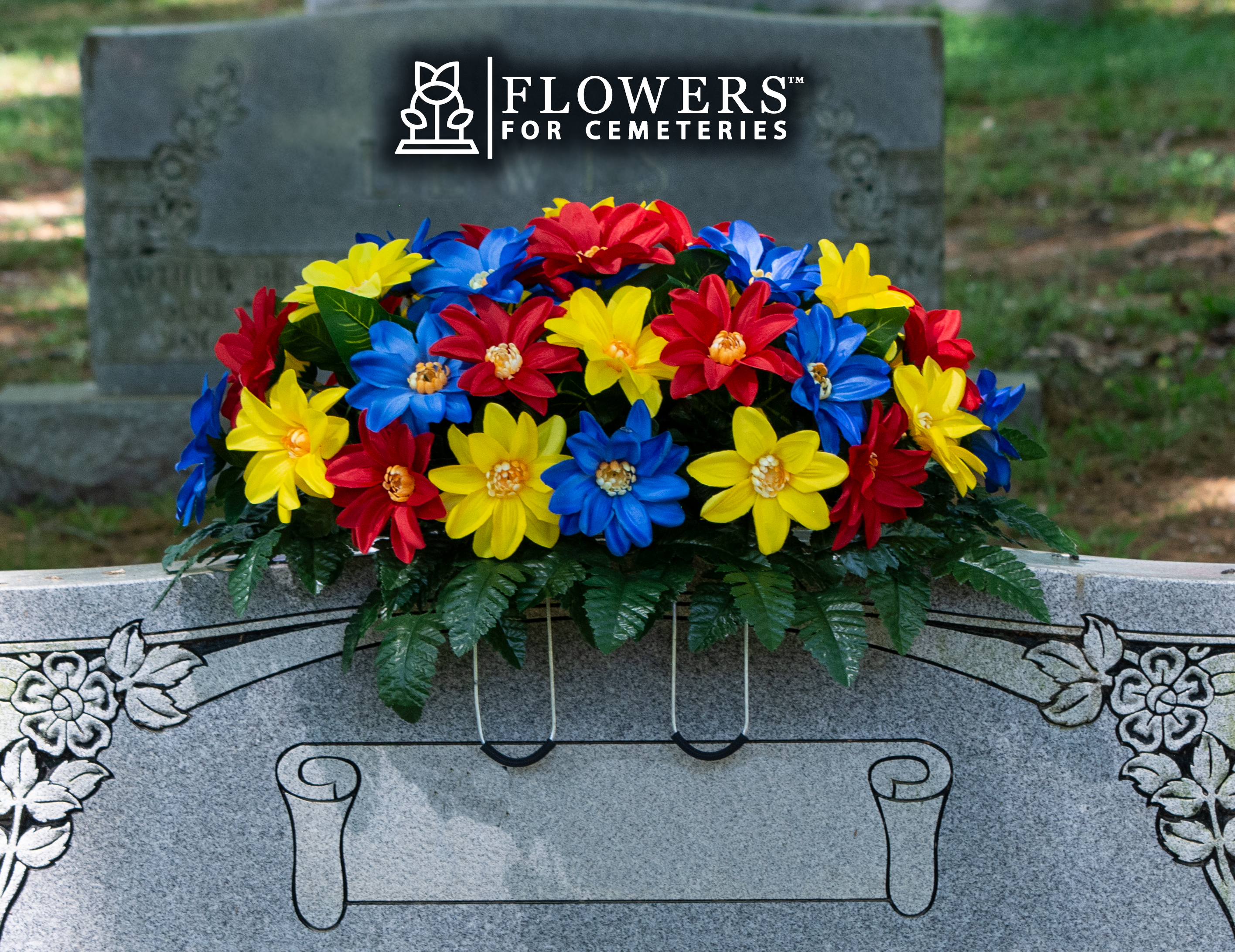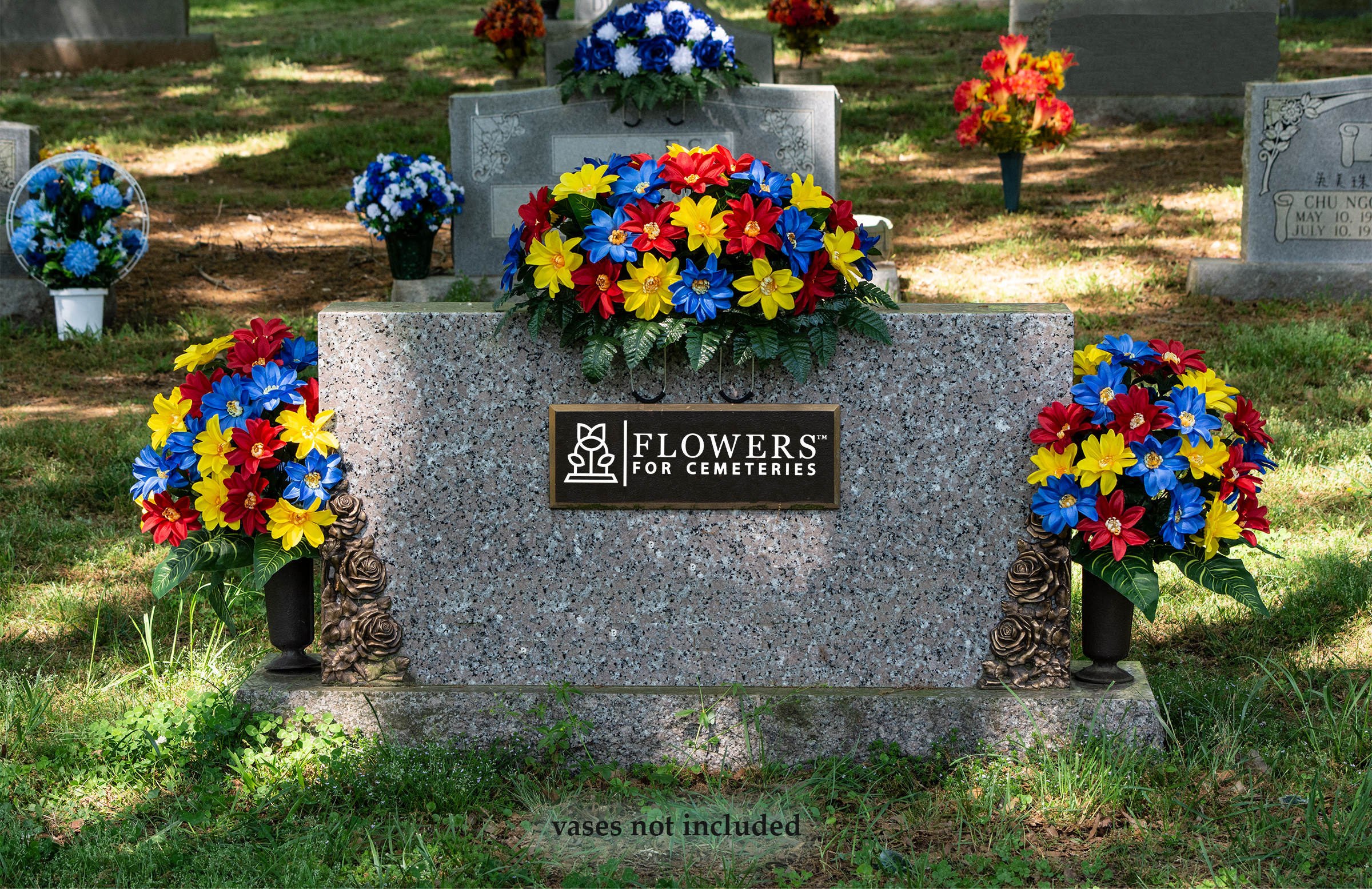 Blue Red Yellow Dahlia
Product is out off stock
Item # SD2610
Size:
Ground Arrangement Medium

Monument Saddle

Saddle and 2 Medium Bouquets

Saddle and 1 Medium Bouquet
Color:
$ 59.99
This item is not available for order
Delivery direct to the cemetery
Home Delivery
Only Quality Silk Flowers
Product Description
Our headstone saddles measure approximately 30 inches long, 18 inches wide, and 10 inches tall. Cemetery saddles are designed to go on top of a raised headstone. The metal frame attached to the bottom bends down around the stone and is adjustable to fit securely on the top of almost any monument.