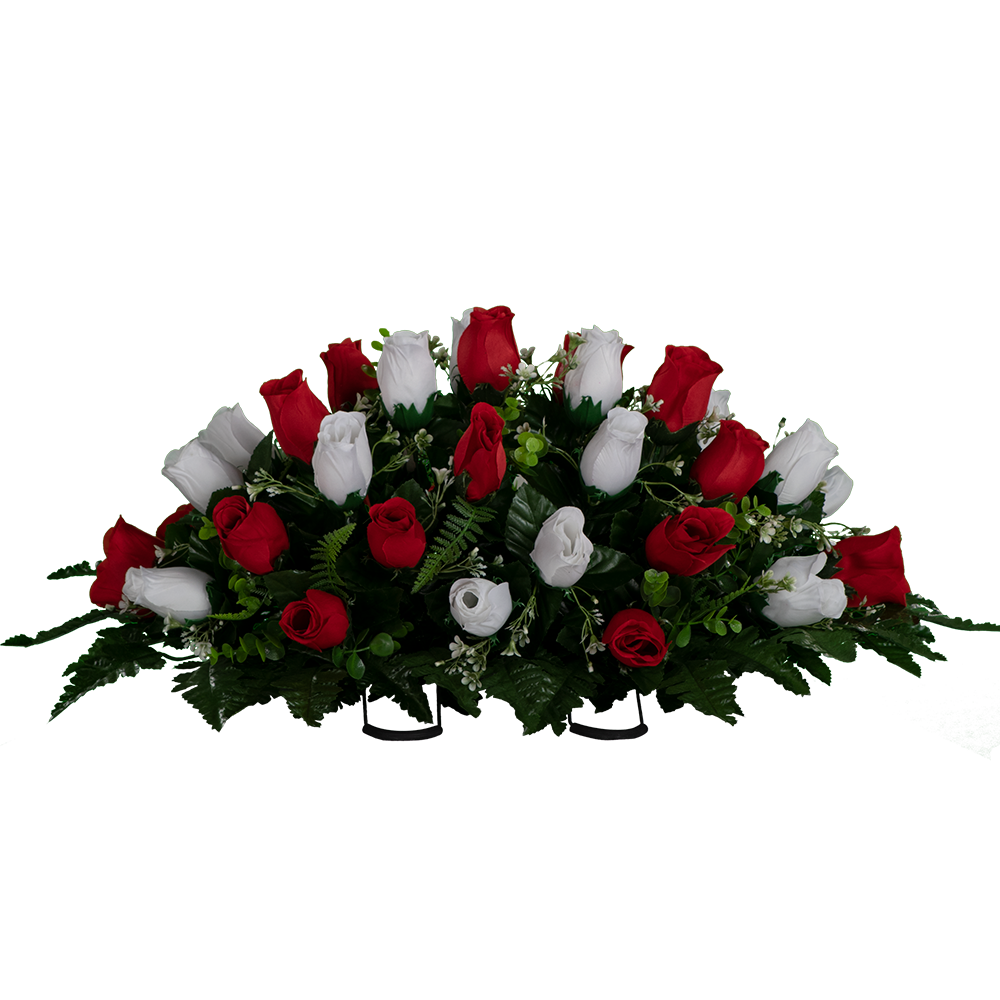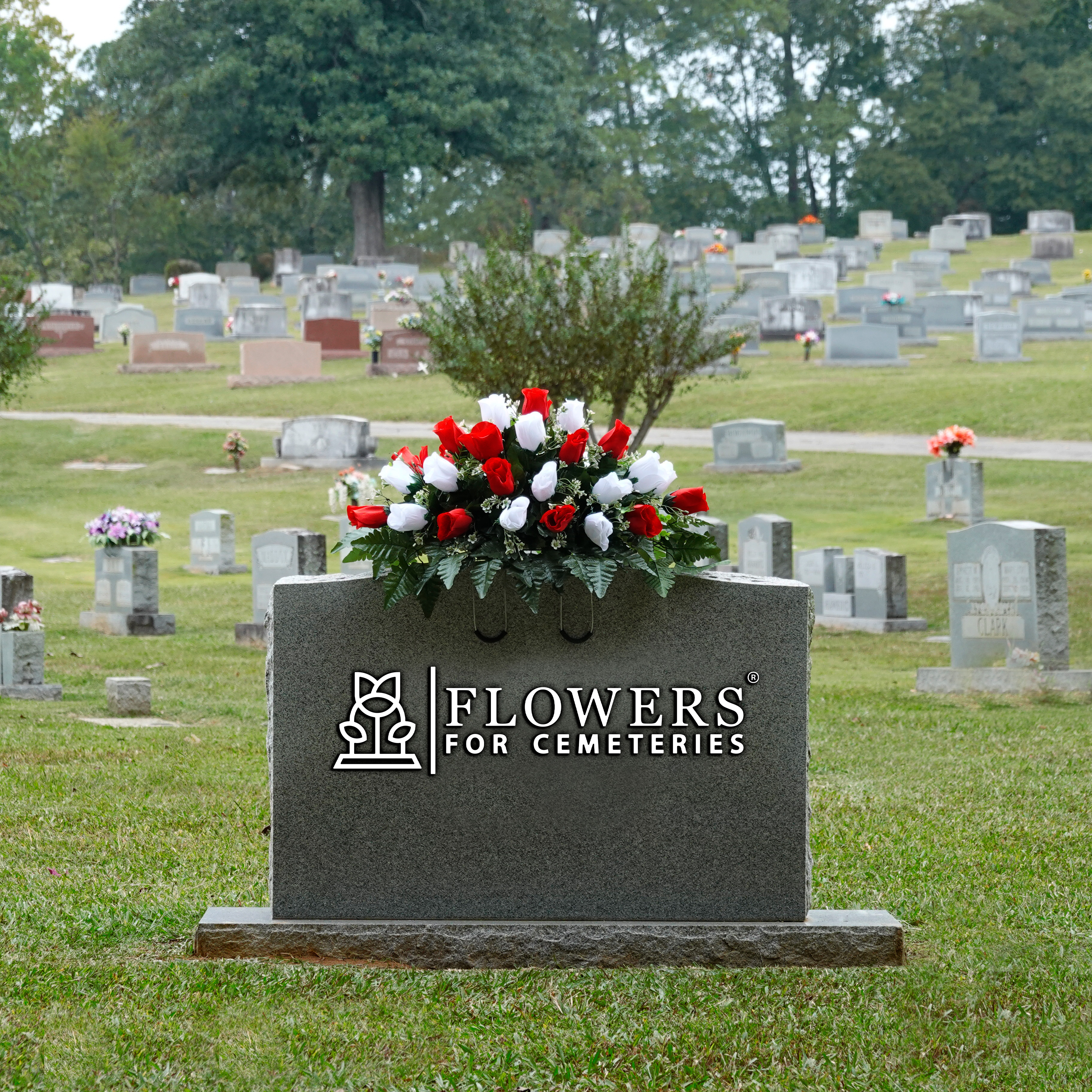 Red and White Rose Bud
Product is in stock
Item # SD2839
Size:
Monument Saddle

Ground Arrangement Large

Saddle and 1 Large Bouquet

Saddle and 2 Large Bouquets
Color:
Delivery direct to the cemetery
Home Delivery
Only Quality Silk Flowers
Product Description
A stunning saddle arrangement crafted with beautiful red and white rose buds. The saddle is accented with lush fern. It boasts 36 breathtaking rose blooms, perfect for honoring your Loved One. Measuring 30 inches in length, 18 inches in width, and 10 inches in height, this saddle is designed to fit on top of a monument. The saddle's metal frame features adjustable legs, ensuring a secure fit on a variety of monument shapes and sizes. Handmade using Flowers For Cemeteries, Inc's premium quality silk bouquets, this piece boasts UV-resistant dyes and a specially treated silk material to prevent color fading even in harsh weather conditions. For best results, we recommend changing the arrangement seasonally, every 3 to 4 months, to keep the display fresh and beautiful. The striking combination of red and white roses in this saddle arrangement creates a visually stunning display. The red roses symbolize love, while the white roses symbolize purity, innocence, and reverence. This arrangement is both eye-catching and realistic, capturing the charm and beauty of fresh flowers in a durable and long-lasting form.
Specifications
- Height: 10
- Length: 30