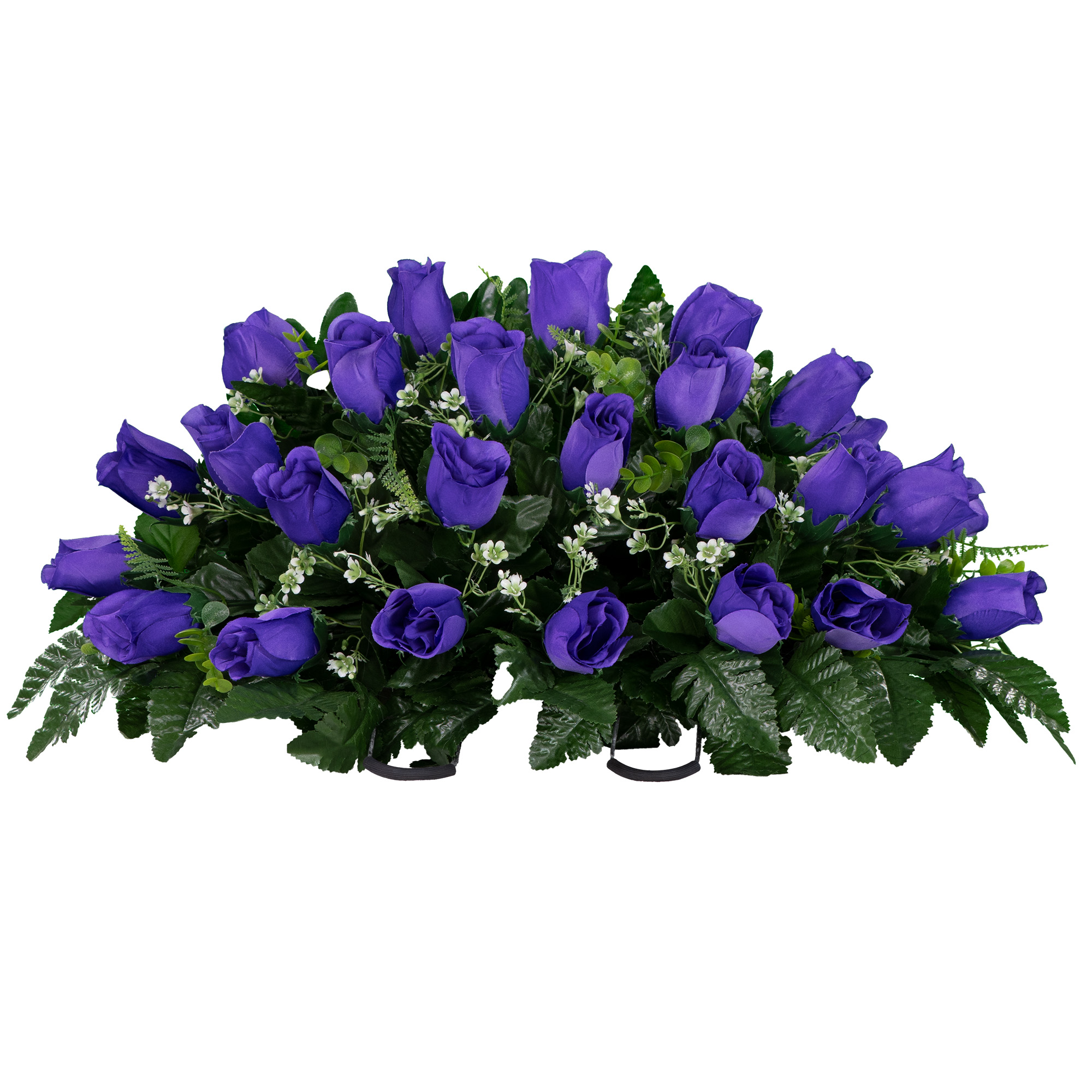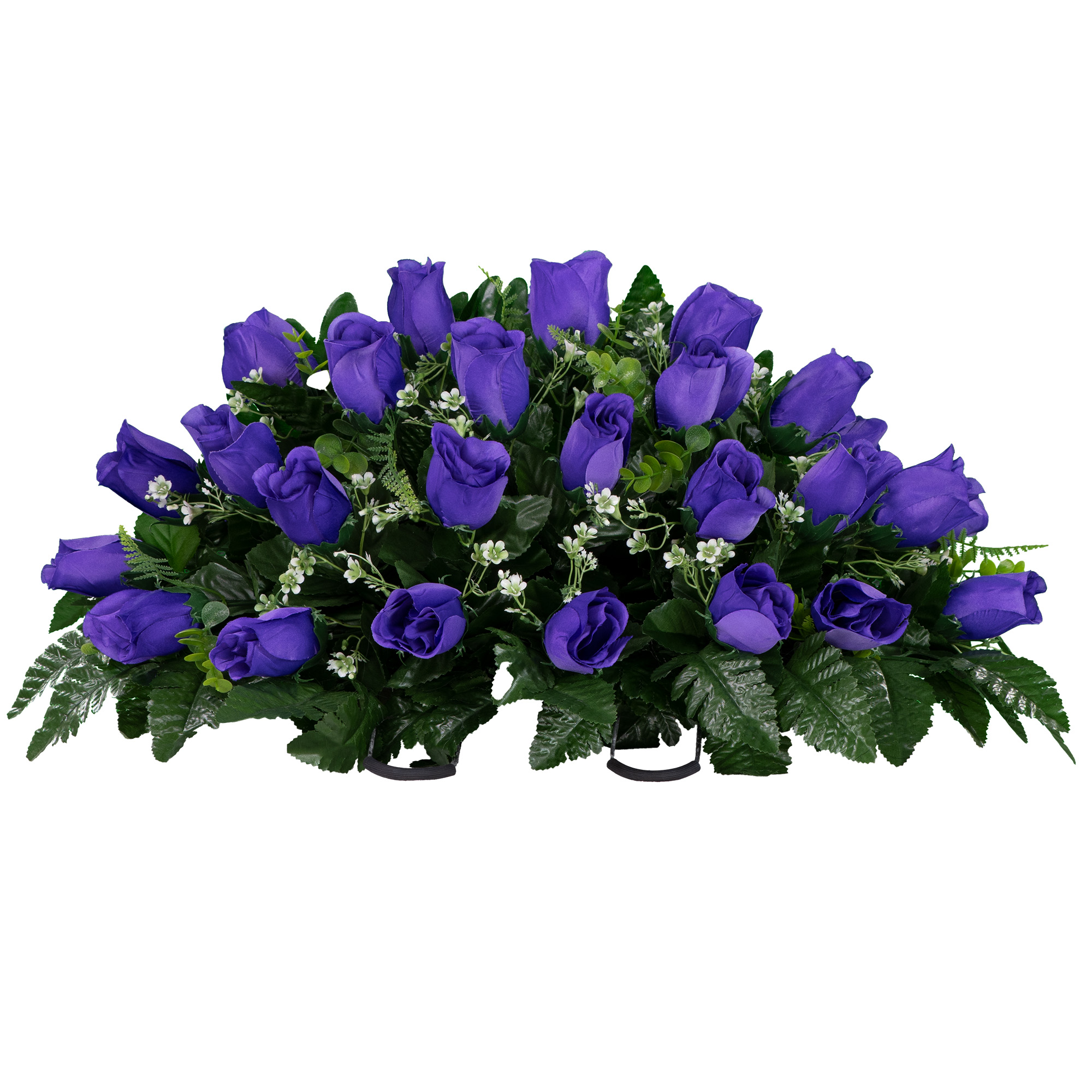 Purple Rose Buds
Product is in stock
Item # SD2836
Size:
Monument Saddle

Ground Arrangement Large

Saddle and 1 Large Bouquet

Saddle and 2 Large Bouquets
Color:
Delivery direct to the cemetery
Home Delivery
Only Quality Silk Flowers
Product Description
A magnificent saddle arrangement crafted with delicate purple rose buds and accented with lush fern. It boasts 36 stunning rose blooms, each symbolizing enchantment and love. Purple roses are also known to convey admiration, respect, and appreciation. Measuring 30 inches in length, 18 inches in width, and 10 inches in height, this saddle is designed to fit on top of a monument. The saddle's metal frame features adjustable legs, ensuring a secure fit on a variety of monument shapes and sizes. Handmade using Flowers For Cemeteries, Inc's premium quality silk bouquets, this piece boasts UV-resistant dyes and a specially treated silk material to prevent color fading even in harsh weather conditions. For best results, we recommend changing the arrangement seasonally, every 3 to 4 months, to keep the display fresh and beautiful. With its timeless beauty and rich symbolism, the classic saddle arrangement is a fitting tribute to a loved one and a reminder of the love and admiration they inspired.
Specifications
- Height: 10
- Length: 30